Honda CBR Motorcycle Jacket
As someone who's spent a considerable amount of time on two wheels, I've come to understand the importance of protective gear. One key piece in this ensemble is undoubtedly the motorcycle jacket. Today, we'll focus specifically on Honda CBR Motorcycle Jackets – Sizing.
Now, finding the perfect fit for your Honda CBR Motorcycle Jacket isn't just about comfort—it's about safety too. An ill-fitting jacket might not provide you with the protection you need when it counts. That's why getting your sizing right is critical.
Before you rush off to make that purchase though, hold tight! There are several factors to consider and measurements to take before determining your ideal size. Different jackets have different fits so what works for one brand may not work for another—even if they're both labeled as "medium" or "large". So let's dive into how you can find that perfect fit for your Honda CBR Motorcycle Jacket.
Honda CBR Motorcycle Jacket: An Overview
When it's time to hit the open road, there's nothing quite like slipping into a Honda CBR motorcycle jacket. This garment isn't just about looking the part – it's an essential piece of gear designed to protect riders and offer comfort during long rides. Let's delve deeper into this topic.
The first thing I'd like to highlight is its construction quality. Every stitch on a Honda CBR motorcycle jacket speaks volumes about the meticulous attention to detail that goes into creating each piece. Crafted from high-grade leather or durable textile materials, these jackets are made to withstand harsh weather conditions and potential scrapes or impacts.
Now, let's talk about sizing because getting the right fit is crucial for both safety and convenience while riding your Honda CBR bike. The size ranges typically available for these jackets are from Small (S) through Triple Extra Large (3XL). But remember, every manufacturer has their own version of 'standard' sizes so always check their specific size chart before making a purchase.
Here's a quick rundown of approximate measurements:
| | | |
| --- | --- | --- |
| Size | Chest (inches) | Waist (inches) |
| S | 36-38 | 30-32 |
| M | 40-42 | 34-36 |
| L | 44-46 | 38-40 |
| XL | 48 -50 | 42-44 |
| XXL | 52 -54 | 46-48 |
| XXXL | 56 -58 | 50 -52 |
But don't forget! These measurements might vary slightly between manufacturers.
Another important aspect when considering sizing is whether you'll be wearing extra layers underneath your jacket in colder months. If that's the case, it may be worth buying one size larger than your usual fit.
Finally, a well-fitted Honda CBR motorcycle jacket should feel snug but not restrictive. You want to have enough room to move comfortably, but without excess material flapping in the wind or potentially catching on something while you're riding.
In summary, when it comes to Honda CBR motorcycle jackets, sizing is critical for both safety and comfort. So take your time choosing the right one – after all, it's not just a piece of clothing; it's an investment in your riding experience.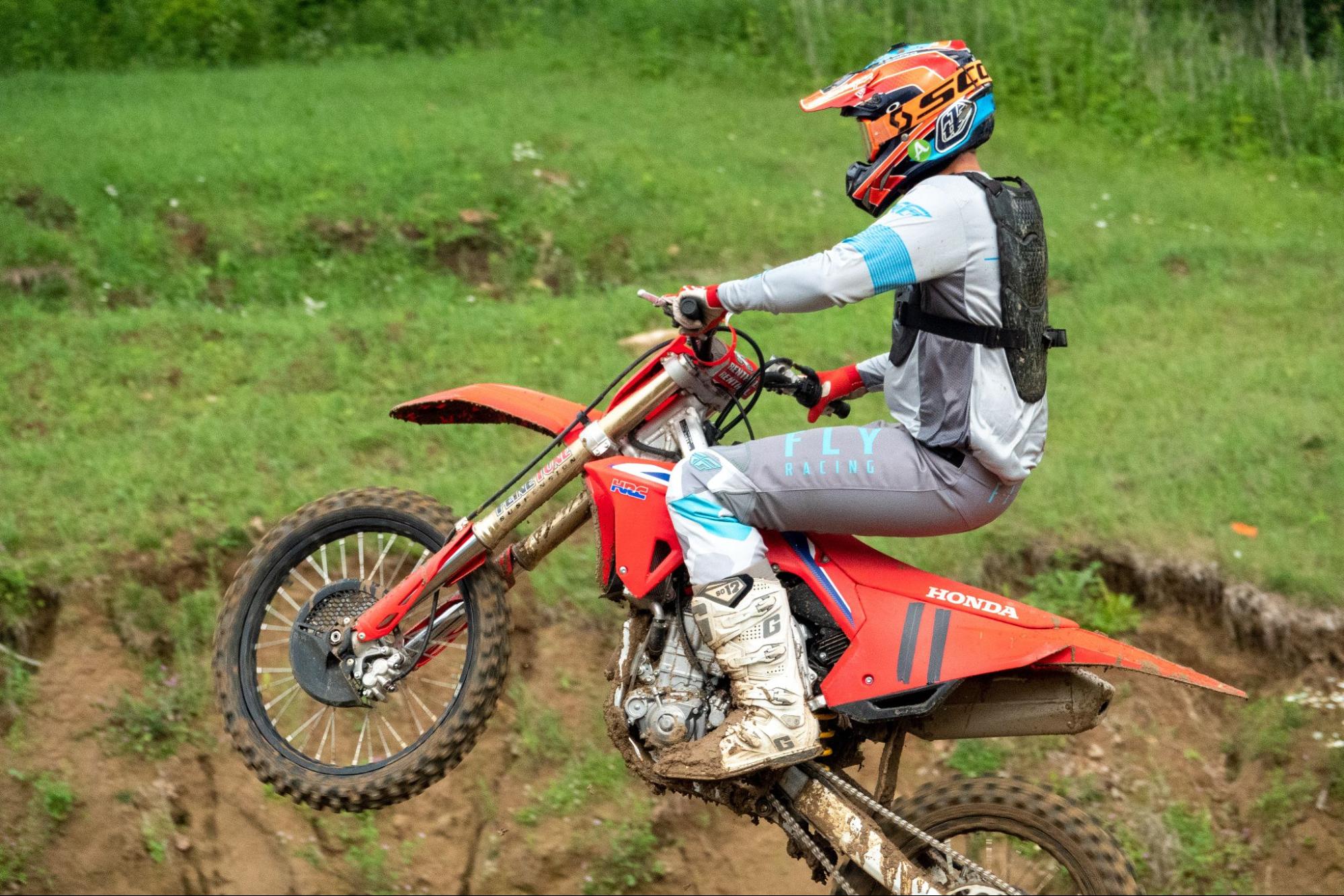 Key Features of Honda CBR Motorcycle Jackets
Now, let's dive into the meat of the matter: What makes Honda CBR motorcycle jackets so special? Well, for starters, they're designed with precision and functionality in mind.
One striking feature is their superior construction. These jackets are built to last, using high-quality materials like leather or durable textile. This robust build ensures that they can withstand harsh weather conditions and provide ample protection against potential road accidents.
Another key feature is the jacket's fit and sizing system. Honda CBR motorcycle jackets come in a broad range of sizes, catering to riders of all body types. They've got you covered whether you're petite, plus-sized or anywhere in between.
Let's not forget about comfort; it's vital when you're on long rides. With adjustable straps at the waist and cuffs, these jackets allow for a custom fit that maximizes comfort without compromising safety. Plus, many models boast a breathable mesh lining that helps keep you cool even during those hot summer rides.
Next up is protection – arguably the most crucial aspect of any motorcycle gear. Honda CBR motorcycle jackets don't skimp here either. Many models come with CE approved armor at critical impact points like shoulders and elbows for enhanced safety on your rides.
Finally, there's style! Who said protective gear had to be boring? The aesthetic appeal of these jackets is undeniable with their sleek design and stylish logos emblazoned across them. You'll look every bit as good as you feel wearing one!